Presenting
"MAXX" TOOLS
by Fire Hooks Unlimited

FIREMAXX ~ HAMMERMAXX ~ PROMAXX
FARRMAXX

HAMMERMAXX


FIREMAXX

FARRMAXX
OUR LINE OF MAXX TOOLS ARE
VERSATILE & DEPENDABLE!

"14 in 1" - Features in a one piece Firefighting Tool

1 - Axe
2 - Hammer
3 - Spanner Wrench
4 - Windshield Cutter
5 - Rappelling Ring
6 - Gas Shut-Off
7 - Water Shut-Off
8 - Battery Disconnect
9 - Dry Wall Cutter
10 - Forcible Entry
11 - Hinge Remover
12 - Pry Bar
13 - Stortz Latch Opener
14 - Hood Remover

Can be carried in hand, Fidney Belt or
Harness of all types!

THIS TOOL IS ONE PIECE DROP FORGED AND HEAT
TREATED WITH SELF EXTINGUISHING CELTEX GRIPS
FARRMAXX

The FARRMAXX is a Kelly like forcible entry tool with a maul head. Weight is 12 lbs and 30" long. Good for short strikes in confined spaces. Works well with Pro-Bar combination of having two tools at the door with 12 lbs. strike tool.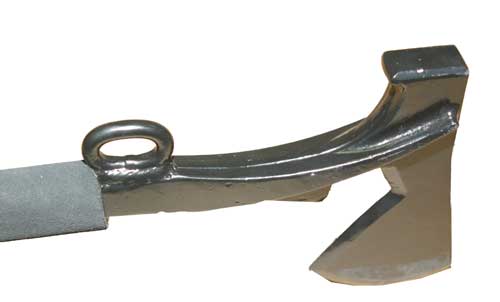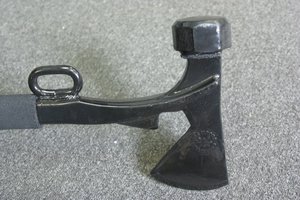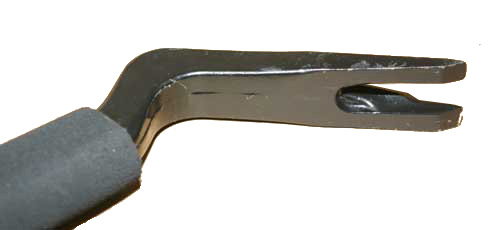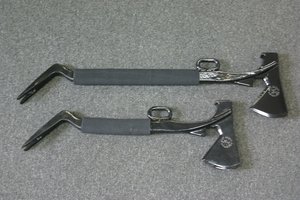 Now Available in 22" length
SHEATH FOR FIREMAXX TOOL
Our design allows for quick and easy deployment of the FIREMAXX tool.

T-AXE SHEATH
FIREMAXX SHEATH

Our T-Axe sheath was originally designed for the T-AXE and small axe models. However it has become a perfect fit for the FIREMAXX tool!

The T-Axe sheath design allows the user to carry the tool over his shoulder via the shoulder strap, around their waist, or by utilizing the belt loop.

Made of genuine leather and offered with a durable seat belt quick release strap, this sheath is a winner!

A fully functional 360-degree swivel system with a snap-closure belt loop.

OTHER OPTIONS FOR THE FIREMAXX TOOL
THE
PROMAXX 24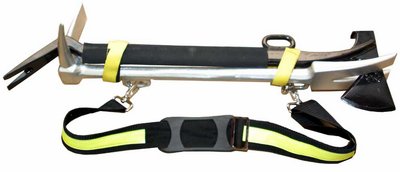 INTRODUCING THE "PROMAXX 24"
THE MARRIAGE OF OUR MOST POPULAR MULTI-FUNCTIONAL TOOLS!

The 14-in-1 Firemaxx and the Pro-Bar 24" with two rings and reflective shoulder strap. A yellow velcro mini-marrying strap marries them together. A chrome trigger snap attaches to the rings of the Pro-Bar 24".

ANOTHER FIRST FROM THIS COMPANY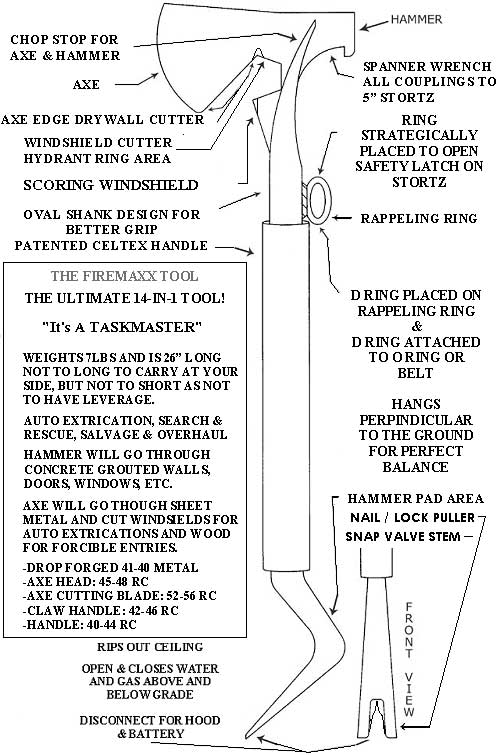 Patent Pending



Can be purchased through a
Fire Hooks Unlimited Dealer
Click Here





HOME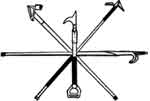 © 2015 Fire Hooks Unlimited, Inc.
All Rights Reserved